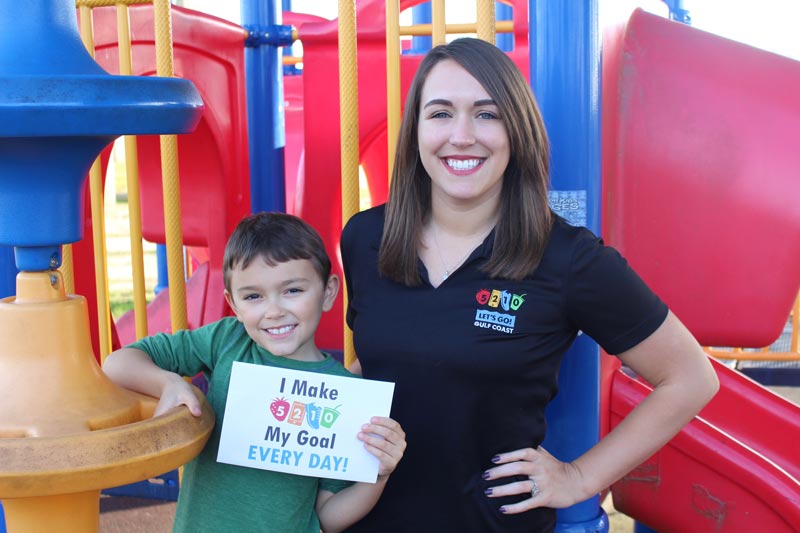 Let's Go! Gulf Coast was founded in 2013, with an initial focus on combating childhood obesity.  Childhood obesity brings with it both short-term and long-term health risks.  According to the Centers for Disease Control and Prevention (CDC), obese children are more likely to have high blood pressure, high cholesterol, and Type 2 diabetes, which are all risk factors for cardiovascular disease.  The CDC also states that, subsequently, obese children are more likely to become obese adults with the concomitant health consequences.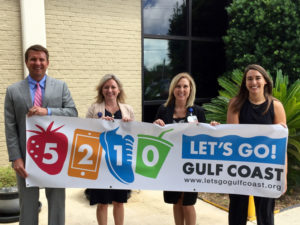 The MGCYHC envisions a Mississippi Gulf Coast where youth and their families achieve optimal health.  The MGCYHC is a public/private partnership with a mission of working to address priority health issues of youth on the Mississippi Gulf Coast.  All programs focus on promoting healthy lifestyles and services are designed to engage participants across the lifespan through diverse and varied platforms to create the greatest and most sustainable impact possible for our youth and communities.  Since 2013, MGCYHC has successfully served thousands of individuals across the Mississippi Gulf Coast and its programs serve people of all genders, age, races, ethnicities, physical ability, and socio-economic status; however, there is a focus on reaching and partnering with low-income families.  MGCYHC maintains an open-door policy for program observation and cooperative learning.  Let's Go! Gulf Coast, a Fund of the Gulf Coast Community Foundation.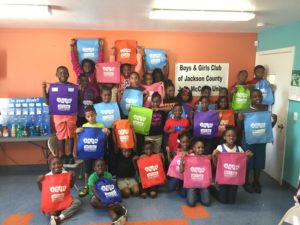 Let's Go! Gulf Coast is all about healthy eating and active living for MS Gulf Coast children, their families, and the communities in which they live, learn, work, and play!  This adaptation of the nationally recognized childhood obesity program, Let's Go!, is designed to combat childhood obesity on the MS Gulf Coast.
Let's Go! Gulf Coast uses a multi-setting approach to reach youth and families based on the premise that if families are exposed to the same health promotion messages through several settings, and if those settings have policies and environments that support healthy choices, they will be more likely to adopt or maintain the behaviors in their daily lives.  The multi-setting model consists of partnering with early childcare centers, schools, after-school programs, workplaces, healthcare facilities, and community organizations and includes the core principles of: Healthy places support healthy choices; consistent messaging across settings is essential; and strategies are based on science and recommended by the medical community.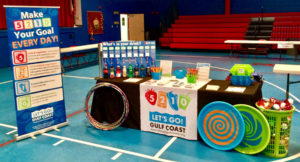 The Let's Go! Gulf Coast program interventions center on the use of the common message of 5-2-1-0: Consume 5 or more servings of fruits and vegetables every day; Limit recreational screen time to 2 hours or less every day; Get 1 hour or more of physical activity every day; and Consume 0 sugary drinks, drink more water and low-fat milk instead.
Evaluation of Let's Go! Gulf Coast focuses on process measures reflecting the reach of the program into the intended population and the level of engagement of community partners.  The evaluation measures are set specifically for the various settings within which Let's Go! Gulf Coast operates.  All results and findings are shared with Let's Go! Gulf Coast Board Members, Let's Go! Gulf Coast Members, and Investors, but most importantly with the community.  Results may be published in regional and national peer-reviewed journals, local media outlets, presented at local and national conferences, displayed on the Let's Go! Gulf Coast website, and circulated via social media, and other appropriate media platforms.
For more information, please visit: www.LetsGoGulfCoast.org.