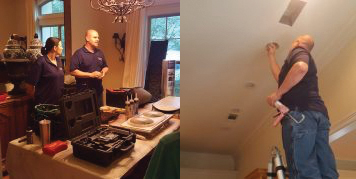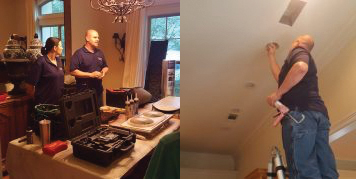 The Gulf Coast Community Foundation is committed to making the communities it serves better places for all citizens to enjoy, both now and in the years to come.  It's because of this dedication to South and Central Mississippi that The Community Foundation is proud to partner with Mississippi Power Company and the Sierra Club to administer a $15 million energy fund, established by Mississippi Power, to bring energy efficiency and renewable energy projects to the area.
One such program that has already sprung from the fund is EnergyWise, a project that assists low-income Mississippi Power residential customers by performing energy efficiency measures in their homes.  These procedures are able to help customers by both lowering electric bills and making customers' homes more comfortable.  In the short time that the program has been in operation, the Community Foundation and partner organizations across the region have assisted approximately 400 families!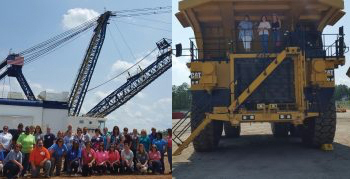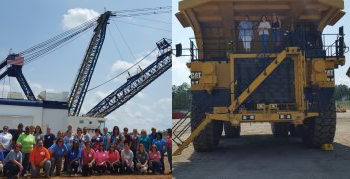 In addition to the already popular EnergyWise program, the Community Foundation is working alongside the National Energy Education Development (NEED) Project to provide local teachers with training and tools that enable them to successfully teach students about the science of energy and renewable energy resources through the EnergySmart program.  Moving forward, The Community Foundation will also further its partnership with schools in the region by establishing renewable energy installations with real-time monitoring systems at select schools.  These installations will allow schools to assist in clean energy generation while also fostering career connections that will guide students into the energy industry.
As you can see, the Gulf Coast Community Foundation, through its partnership with Mississippi Power Company and the Sierra Club,  working to ensure that South and Central Mississippi have access to the knowledge and resources it needs regarding energy efficiency and renewable energy.  By working with these organizations, nonprofits in the area, and local schools, the Community Foundation is looking forward to making Mississippi a more EnergyWise place for all!


If you're looking for more information on how the Gulf Coast Community Foundation and its partners can service your home through weatherization, please contact any of the partners listed below.
Back Bay Mission: (228) 432-0301
Habitat for Humanity of the Mississippi Gulf Coast: (228) 678-9100
Lauderdale County Habitat for Humanity: (601) 485-4992
George-Green Habitat for Humanity: (601) 770-0159
R3SM: (601) 544-5115
Hattiesburg Area Habitat for Humanity: (601) 582-4663
We also want to thank Habitat for Humanity Bay-Waveland & Hancock Housing Resource Center for their partnership in this program!